Villa Filming Locations in Corfu
Corfu Island, is the ultimate filming location in Greece and do not just take our word for it!
Since 1950, Corfu inspired many film directors from all over the world and carved out a niche for itself as an ideal destination for shooting films. Be it, the famous and lush natural landscape and the UNESCO-protected Old Town of Corfu that oozes Venetian style or the unique villa filming locations all over this gem of all the Greek islands provide the perfect canvas for creative audiovisualists and film producers amongst many others.
Corfu Island is a famous Greek island in the Ionian Sea and forms the margin of the north western frontier of Greece and is amongst the most beautiful and popular Greek islands. With a strong historical connection with Europe, it was one of the first Greek islands to open up to international tourism and has a cosmopolitan feeling combined with a special traditional character. Decorated with picturesque villages and historic monuments, combines harmoniously mountain and sea, which makes it a magical place and at the same time an ideal destination for film production with many extravagant and unique villa filming locations in Corfu.
Corfu Island, the Best European Film Location of 2018
The island of Corfu has been chosen from among 12 European locations as the best of 2018, in recognition of the key role it played in the world famous and awarded TV series, The Durrells. The competition is organised by the EUFCN (European Film Commission Network), which consists of 90 members from 30 countries and promotes European locations and the continent's film industry.
Apart from the wonderful beaches, the highlight of the island is the Old Town, with its characteristic Venetian style but trust us, the reasons for choosing your next villa filming locations in Corfu are far too many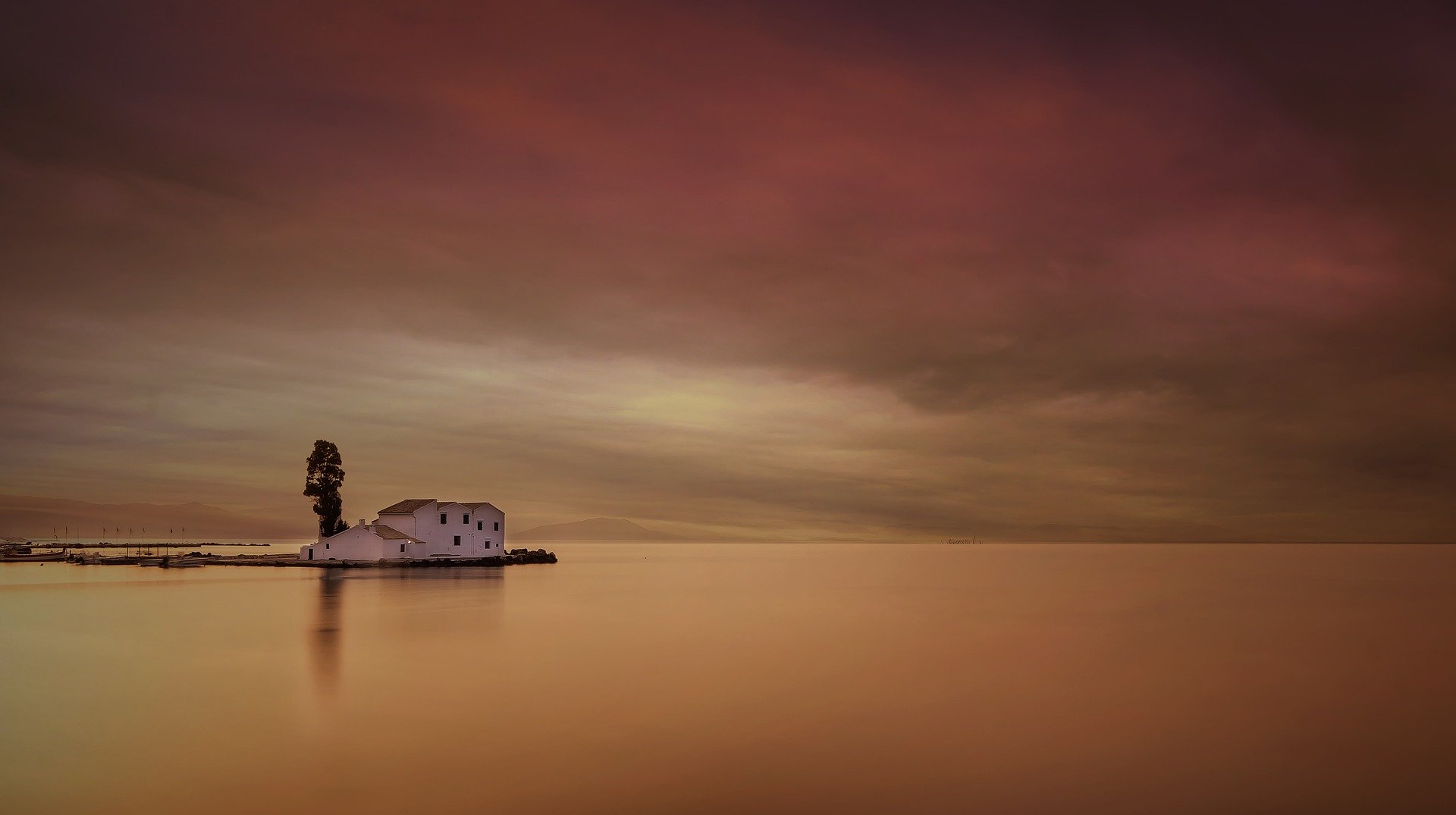 Film Productions in Corfu
The splendid natural vistas of Corfu did not go unnoticed by film producers. In fact, Corfu Island with its many villa filming locations has figured prominently in high profile and blockbuster movies since the 1950's.
Below you will find a list of famous movies that were filmed in Corfu
• The Girl From Corfu (1956)
• Apollo Goes On Holiday (1968)
• The Executioner (1970)
• The Burglars (Le Casse) (1971)
• Fedora (1978)
• For Your Eyes Only (007 James Bond) (1981)
• Hired To Kill (1990)
• Pronto (1997)
Except the international film productions in Corfu, the island has been always popular with national film producers where many movies and other productions, along famous photoshoots and national tv series have been produced in a variety of natural settings and country houses, or private villas with infinity pools and luxe décor. If you fancy a slice of the action and wish to find out more about villa filming locations in Corfu then you are in the right place, we at Villa2be, are proud for our exclusive luxury villas collection in Corfu island and we will be more than happy to assist you in finding the perfect villa filming location in Corfu. Check out our villas and be the protagonist of your own story while residing in a real-life movie setting.